Podiums: 17
Highest race finish: 1 (x2)
Teams raced for: Ferrari, Toro Rosso, McLaren, Renault
About
Carlos
Known as Carlos Sainz Jr., or simply Carlos Sainz, is a Spanish racing driver competing in Formula one for Scuderia Ferrari. He is the son of Carlos Sainz, a double World Rally Champion and the nephew of rally driver Antonio Sainz.
Over his 8 year F1 career, Carlos has driven for 4 F1 teams, Toro Rosso, Renault, McLaren and Ferrari.
In 2012 Sainz raced in the British and European Formula 3 championships for Carlin. He raced for DAMS in the 2014 Formula Renault 3.5 season, winning the championship before moving to F1 with Toro Rosso.
Sainz moved to McLaren for the 2019 season, while at the same time ending his contract with red Bull Racing. At the 2019 Brazilian Grand Prix, Sainz took his maiden Formula One podium finish with third. He added another podium by finishing second at Monza the following year before departing for Ferrari at the end of that season.
Sainz scored his third and fourth podiums by finishing second at the 2021 Monaco Grand Prix and then third at the 2021 Hungarian Grand Prix, both for Scuderia Ferrari. He also came third at the 2021 Russian Grand Prix and the 2021 Abu Dhabi Grand Prix.
Sainz secured his first F1 win at the 2022 British GP.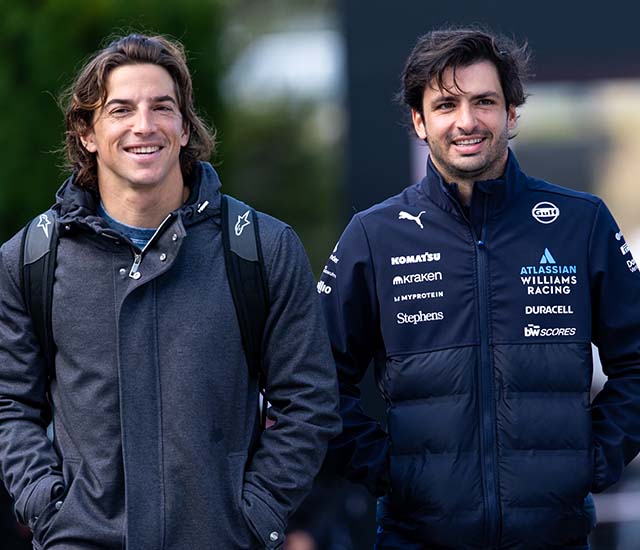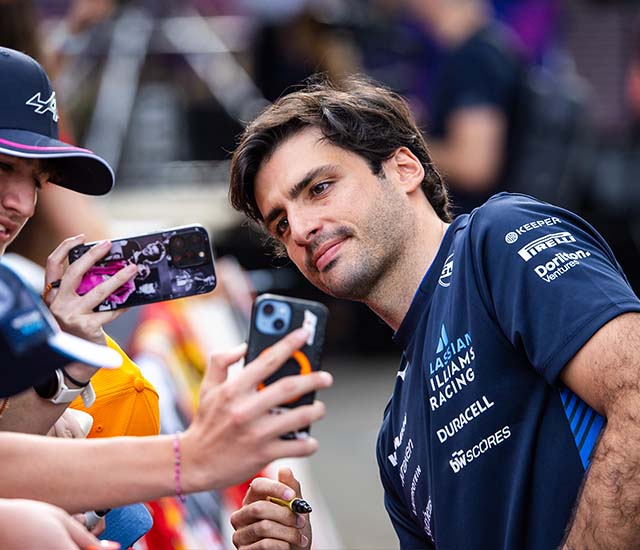 Facts
& Stats
Team: Ferrari
First Race: 2015, Australian GP
Podiums: 17
Number: 55
Trainer: Rupert Manwaring
Manager: Carlos Oñoro
Helmet: Bell
Personal
Nationality: Spanish
Date of Birth: 01.09.1994
Place of Birth: Madrid, Spain
Weight: 64kg
Height: 181cm
R/L hand: Right-handed
Mother: Reyes Vazquez de Castro
Father: Carlos Sainz
Languages: English, Spanish
Photo
Gallery
Explore Kym's best shots of Carlos Sainz over the years!
Photo
Book
Order your stunning photo book featuring Kym's best shots of Carlos Sainz! Enjoy 24 stunning, full-colour images bound in high-quality hardcover format.